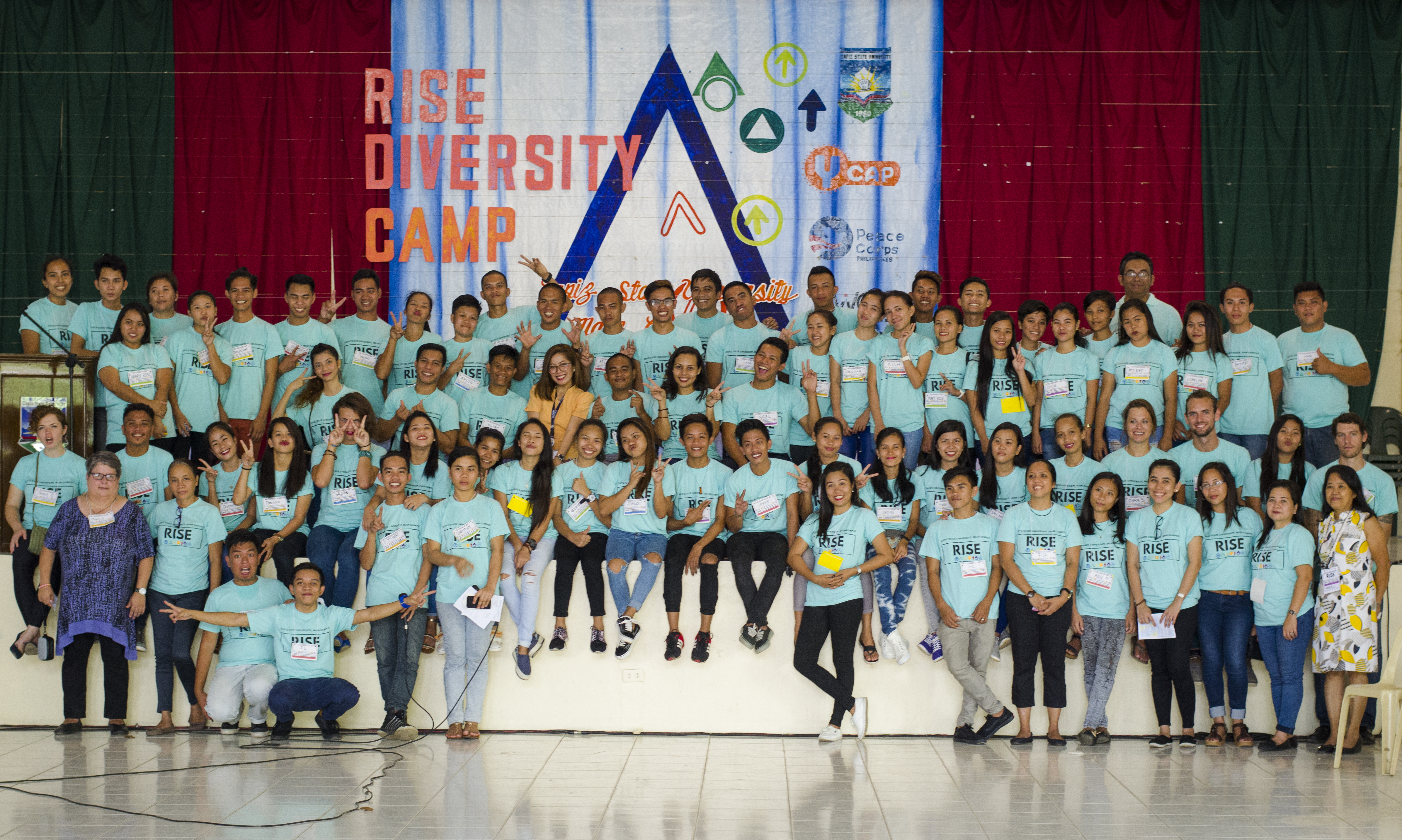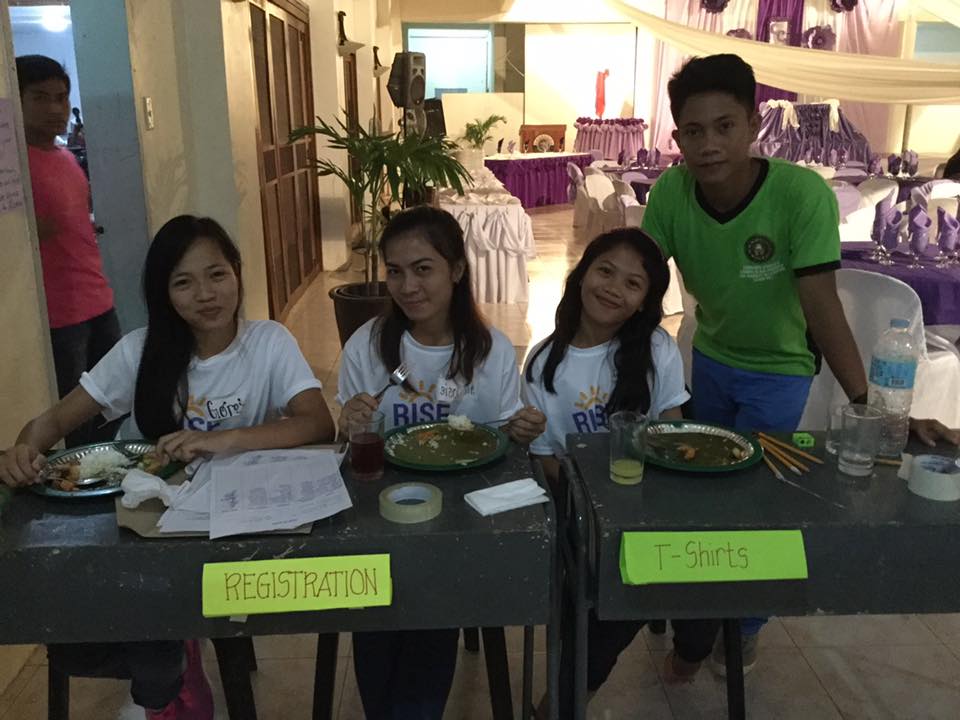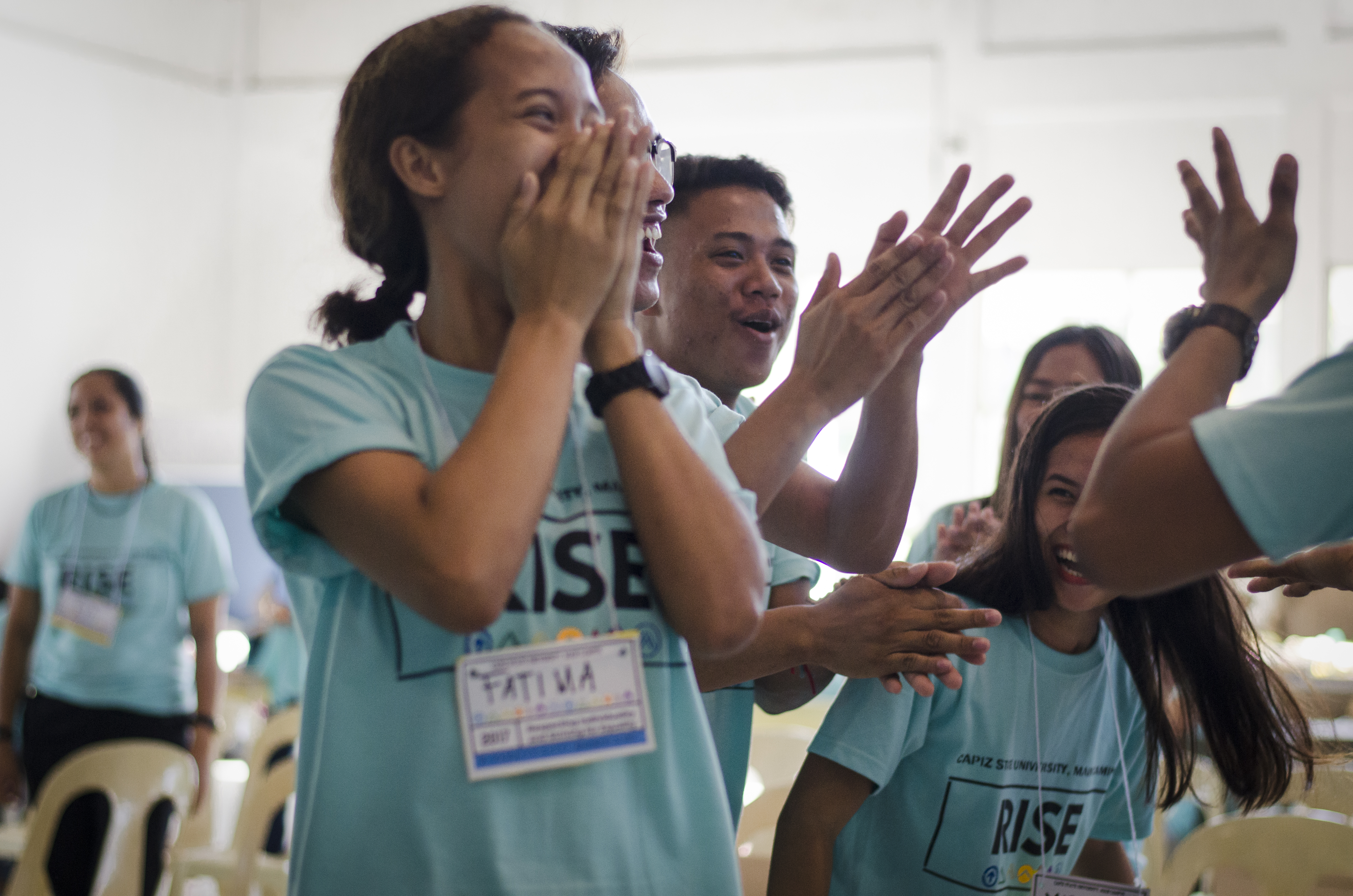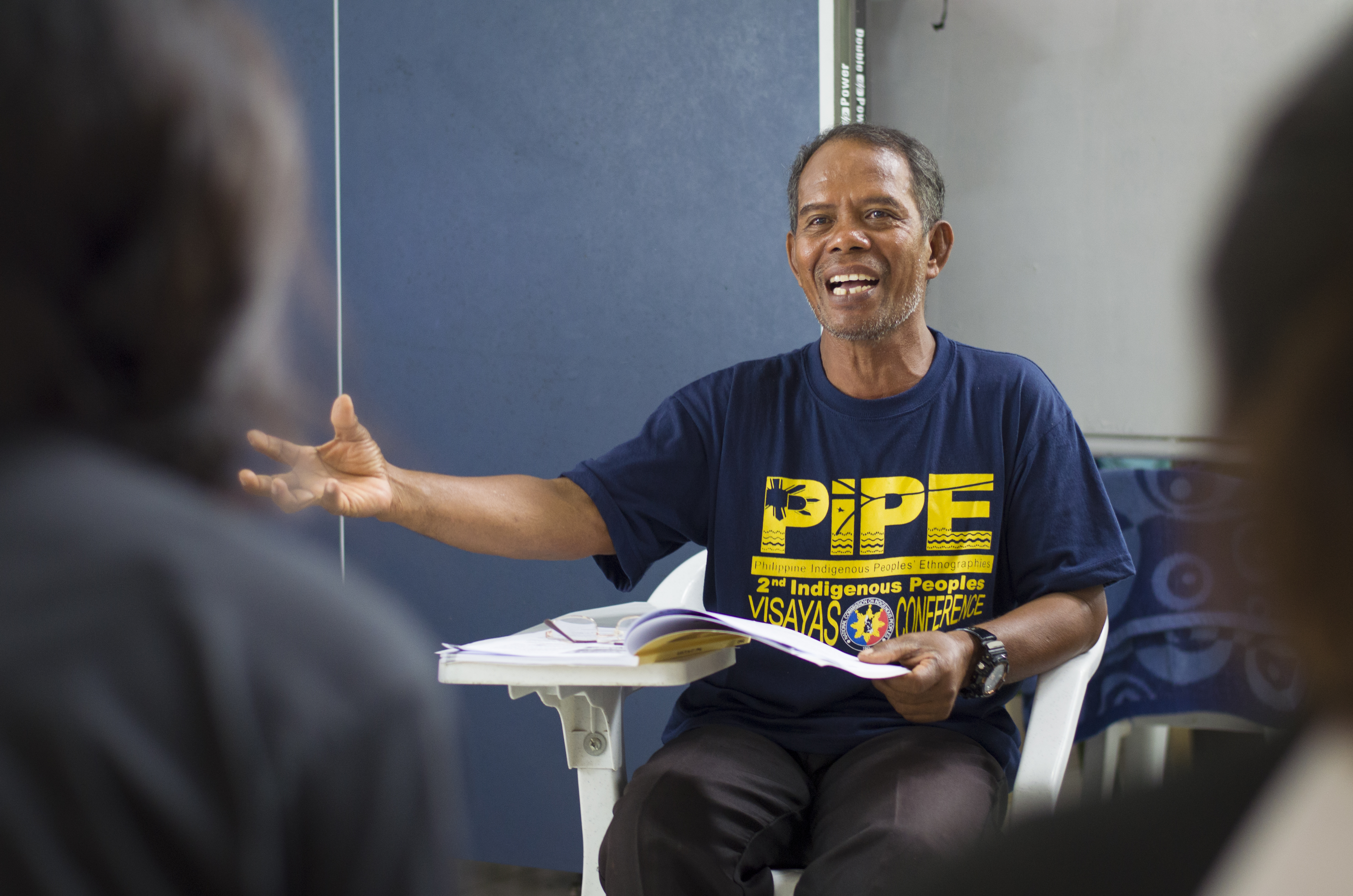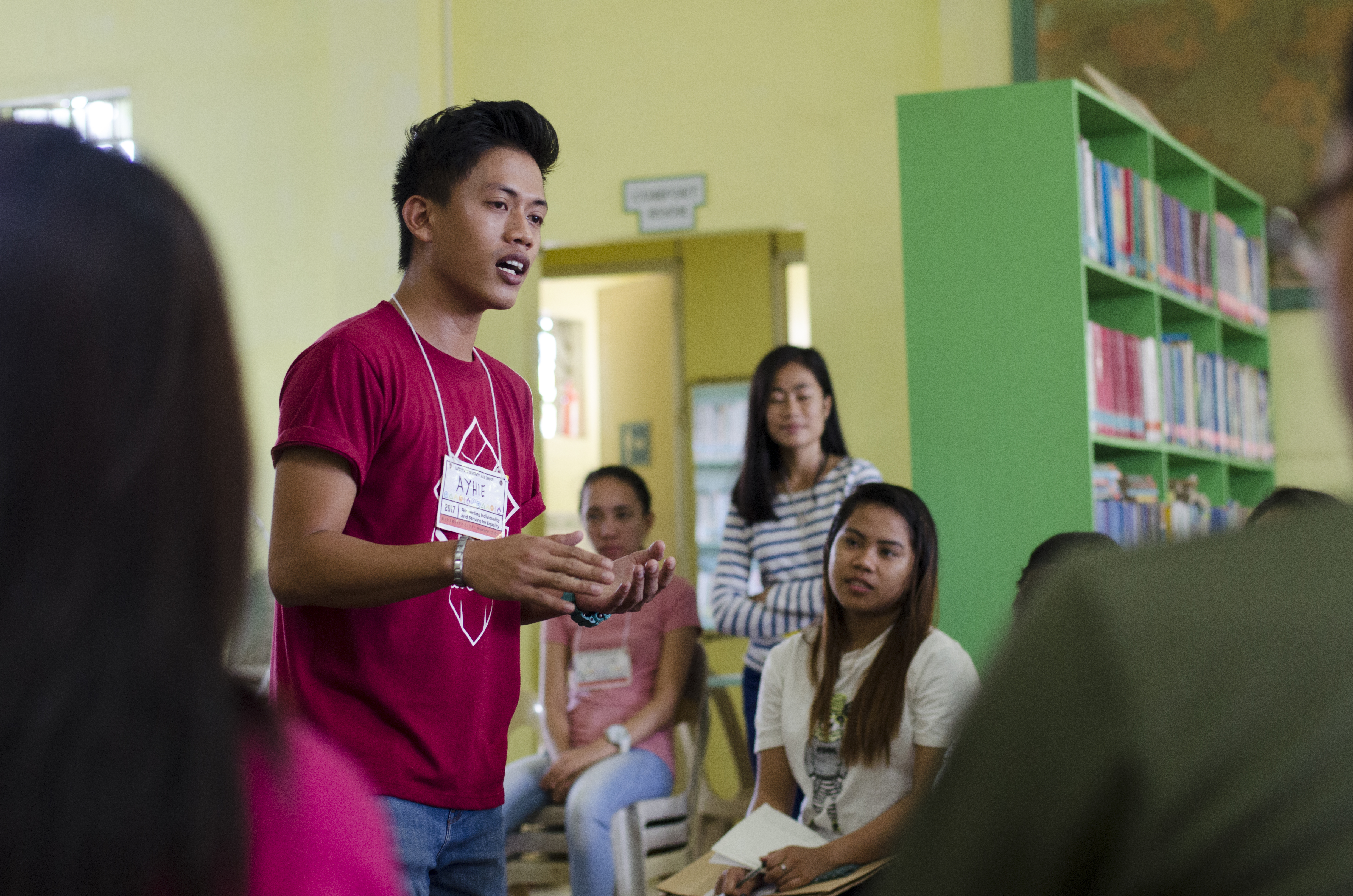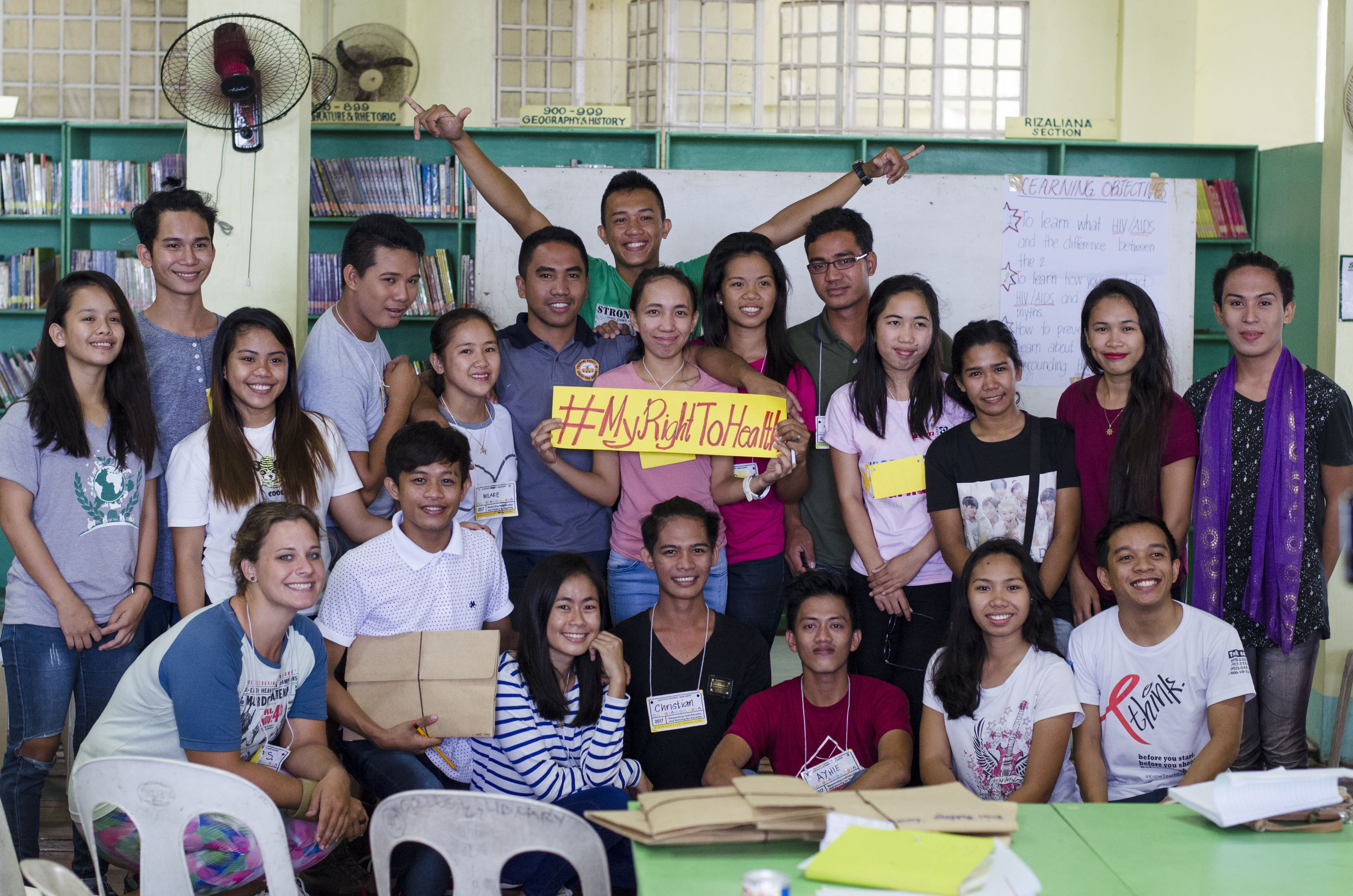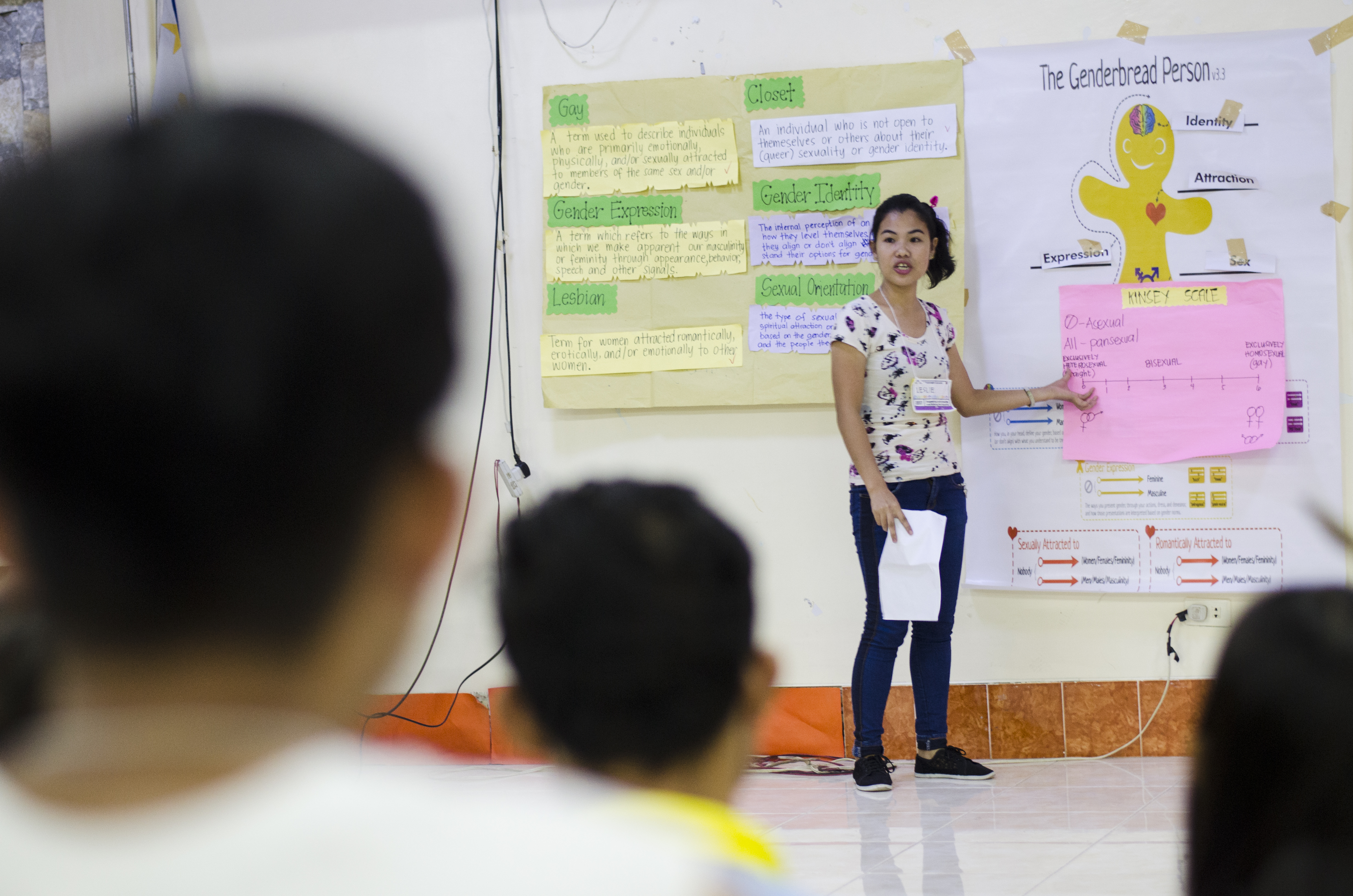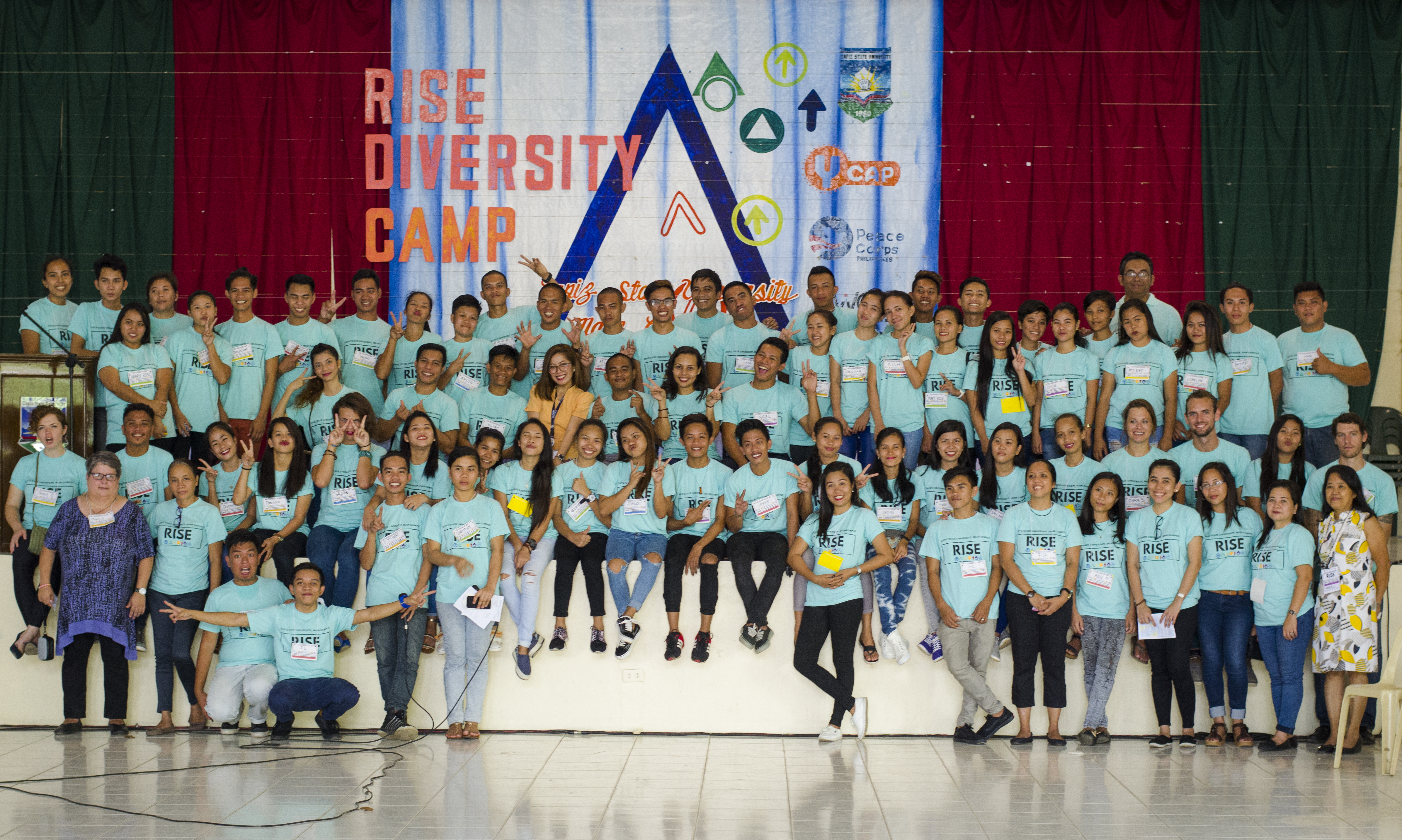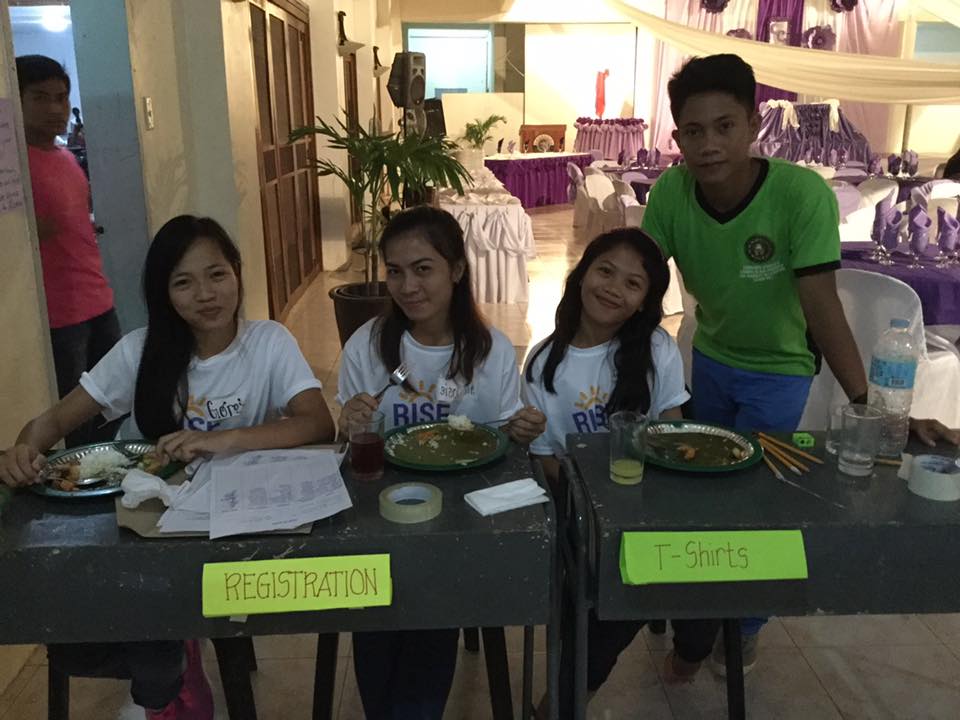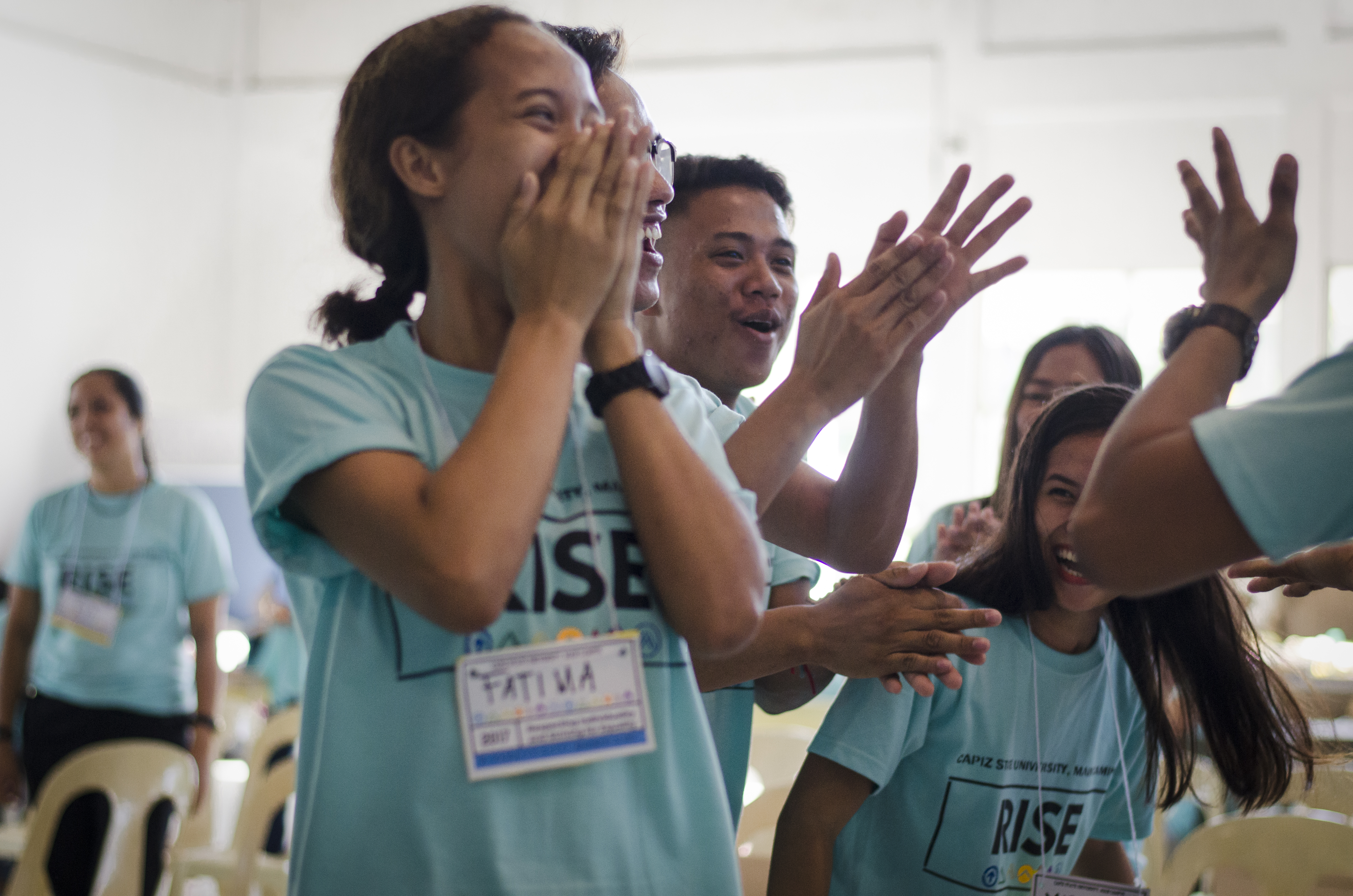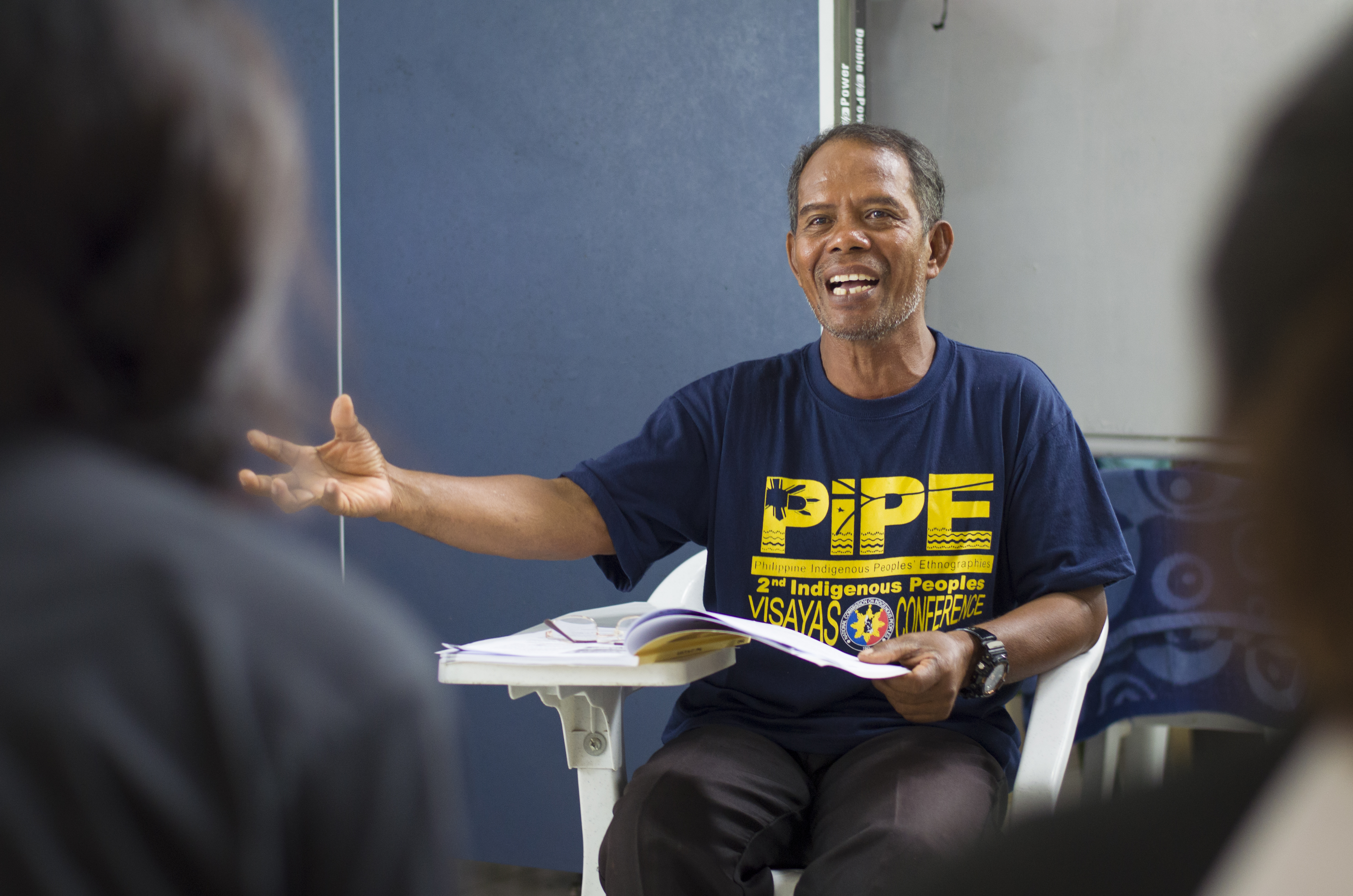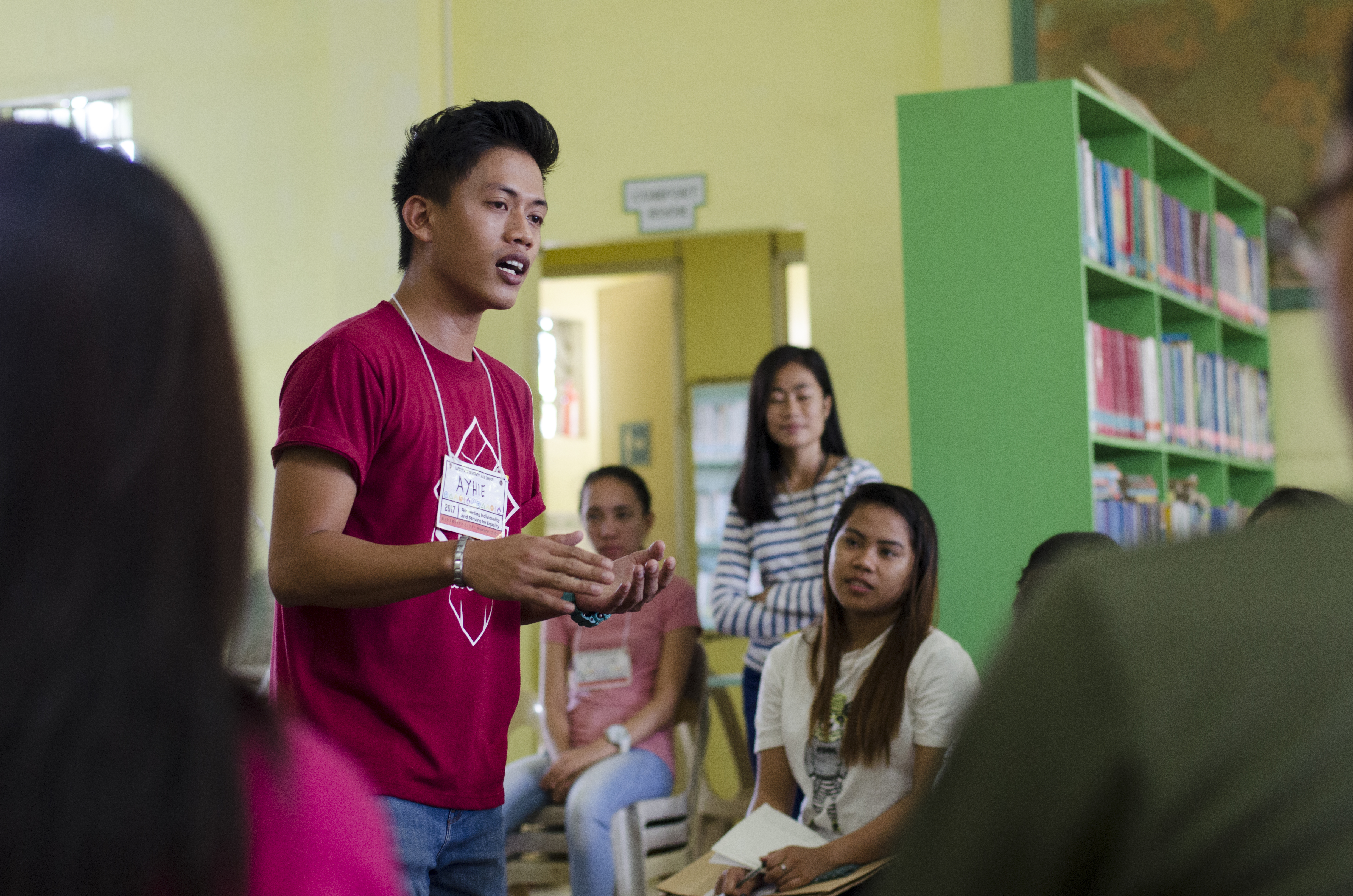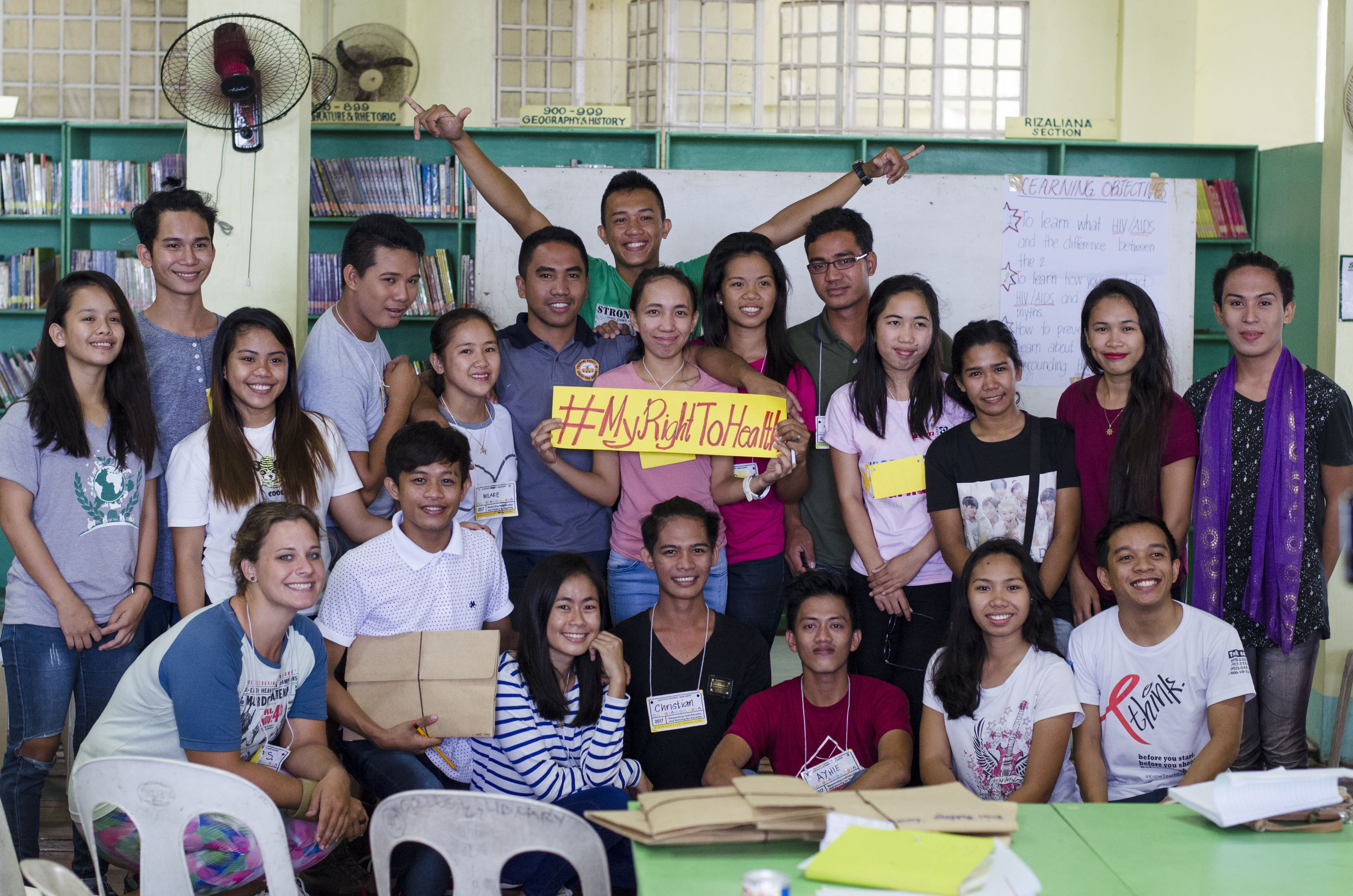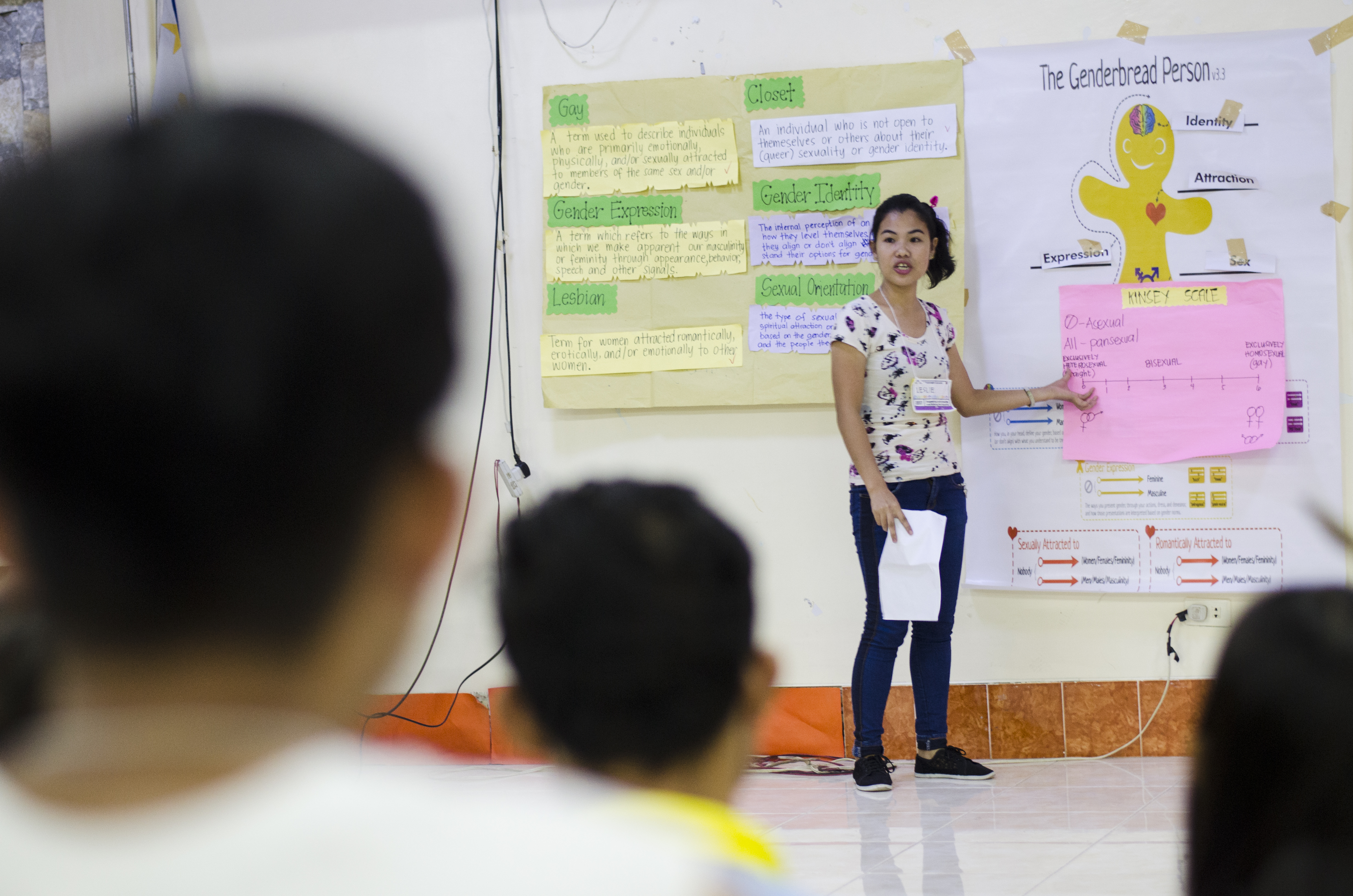 RISE Camp - Respecting Individuality and Striving for Equality
Year: 2017
Country: Philippines
Project Investment: $4,037.55
Project Status: Funded
Sector: Education
Project Launch: 7-26-17
Peace Corps, in collaboration with the Department of Social Welfare and Development and Capiz State University (CapSU) system, is planning a Diversity Camp on topics such as LGBTQ+, gender, religion, people with disabilities, race and ethnicity, and HIV/AIDS. While these topics are often taboo, the President of CapSU wants to equip her students on topics of diversity and build a more accepting culture in the universities. This is exciting because CapSU is composed of 9 universities all over the province of Capiz. A culture of acceptance and equality will extend to more than than one location.
The camp targets ESGP-PA (Expanded Students' Grant in Aid Program for Poverty Alleviation) students who are first generation college students identified by the government as living below national poverty level. The camp targets these specific students because they also experience social discrimination due to their economic backgrounds. 54 ESGP-PA students from the 9 CapSU campuses will be selected, trained, and empowered to become Youth Facilitators (YFs) by teaching them leadership and facilitation skills. PCVs will train and prepare students for 2 days to facilitate and talk about these topics at their college campus. After, 3 days will be dedicated to present what they learn.
Project Update: 7-27-18
The RISE (Respect Individuality and Striving for Equality) Diversity Camp was completed on November 12, 2017 at Capiz State University at Roxas. All the 54 Expanded Student Grant-in-Aid for Program Alleviation (ESGP-PA) individuals attended. Guest speakers and trainers were present representing communities all around the country. The students learned about gender, LGBTQ+, religion, indigenous people, persons with disabilities, and HIV/AIDS. The first two days, they learned about facilitation skills, how to speak about these topics to others, consulted knowledgeable panelists, and finally,cross-trained with peers. On the last day, they wrote a work plan with their guidance counselors and other personnel about how they would replicate the camp at their universities.
Final Report: 8-6-18
The RISE Diversity camp was replicated by the trained facilitators, at 5 different universities targeting the ESGP-PA (Expanded Students Grant in Aid-for Poverty Alleviation) university students. The trained facilitators presented on the 6 topics to their peers at the Capiz State University Main (CapSU) campus and satellite campuses. There was a total of 54 students who were directly impacted by the camp in which more than 80% commented on an increase of confidence in public speaking. This was due to the constructive feedback provided to each student. Each youth facilitator was given a feedback by their peers and a one-on-one meeting where the Trainer talked shared their feedback.
An indirect number of students were indirectly benefited from the project. These were the students ESGP-PA Students at their universities. The 5 different universities have different numbers of ESGPPA students: CapSU, Pilar, 150; CapSU Main Campus, 230; CapSU, Pontevedra, 240; CapSU Burias, 50; CapSU, Dumarao, 30. The guidance counselors and/or the ESGPPA Coordinators organized the events at their universities. Most of the students who participated were college seniors graduating next semester. These students are future teachers, engineers, technicians, or police officers, who have a broader perspective about the topics of HIV/AIDS, gender roles, indigenous people, people with disabilities, LGBTQ+, and religion. In working with the population within their professions, the hope is they became conscious if they hold any bias towards others who were different than them. Conversations with family, close friends, and classmates will ultimately shift perspective as they introduce new vocabulary, structures, and values.
Explore other Projects