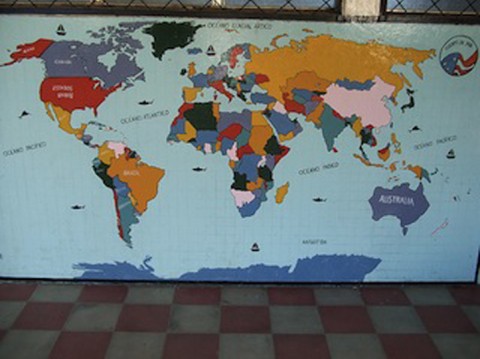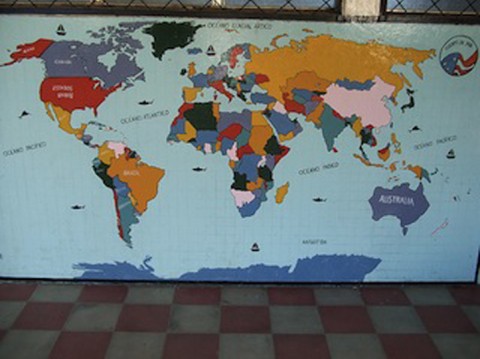 Pintando por un Sueño (Painting for a dream)
Year: 2009
Country: El Salvador
Project Status: Funded
Impact Sector: Education
Project Investment: $500.00
Project Launch:
"This project provided a creative outlet for all of the young adults in San Juan de Dios. Kids were able to do something artistic and extra curricular. We also credited high school and college students with social hours for all of their hard work and participation in this long, ongoing project. Each and every kid that wanted to was able to participate in painting or drawing or just overseeing the project. The maps and solar system and environmental murals at the school are being used by every student and teacher (over 200 people!). The mayor also came to the village to congratulate community members on the project."

I spend almost all of my time teaching women, teens and kids at the school. Everyone has wanted to paint murals on the school walls for a while, but there haven't been any funds to do such a project. With this opportunity we hope to purchase supplies to paint murals, world maps, El Salvador maps, and the Salvadoran flag on the school walls.

We would use the money to buy paints and supplies in order to better the school. We would paint educational murals which would be coupled with classes on them, such as world maps with geography lessons and good hygiene practices such as brushing your teeth, coupled with dental hygiene education.
Explore other Projects